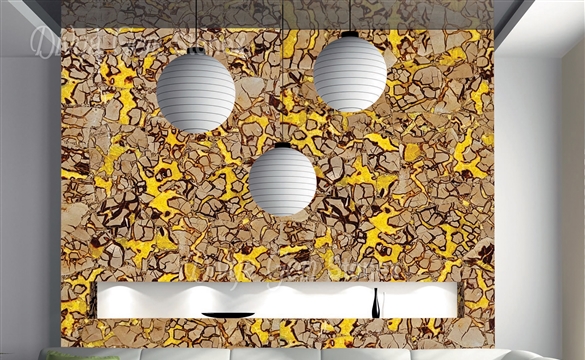 Divya Gem Stonex


Extracting the Beauty of Stones

Divya Gem Stonex is a leading Manufacturer, Supplier & Exporter of Semiprecious Stone Slabs and offers a wide range of interior design and furniture solutions. We have resource-rich sites where quarrying centers, equipped with leading-edge machinery and equipment, ensure maximum productivity and optimum earnings.

Our Semi Precious Stone Collection includes Agate, Quartz, Lapis Lazuli, Amethyst, Petrified Wood, Tiger Eye, Carnelian, Jasper, Malachite, Sodalite, Obsidian, Fluorite, Opal, Chalcedony, Ruby, Septarian, Glitter, Ammonite, Swarovski etc.

Our Product Range includes Semi Precious Stone Slabs, Semi Precious Stone Furnitures, Semi Precious Stone Designer Table Tops along with Tiles, Slabs, Counter Tops, Liners, Floorings, Wall Cladding, Designer Items (i.e. Sceneries, Staircase, Slices, Coasters, Lamp Shades, Sinks, Fire Place, Vases, Bathtub and much more).
These semiprecious stones express the essence of luxury, elegance, class and beauty, and are the ultimate touch of perfection for any interior, from classic to modern, from romantic to contemporary. A large choice of textures, colors, finishes expand and enhance their ability to fit any interior or design. We can create unique, exclusive pieces with customized dimensions and also a variety of applications including living room, bedroom, kitchen, bathroom, showroom, hotels & restaurant surfaces, work surfaces, counter tops, floors, walls, furniture, special features and more.
We never compromise in Quality of our Products. Order, Innovation, Dynamics, Precision, Expertise and Reliability are the key features of our Working Style & we always ensure the best quality and meet the most varied requirements of the market at all times.
We export our products all over the world mainly Spain, France, Germany, Austria, the United States, Canada, Saudi Arabia, China, Taiwan, Singapore, Hong Kong, Japan, Malaysia and Indonesia.